EVENTS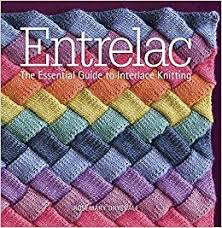 Entrelac Cowl
March 24th
1:00 - 4:00
Fee: $40 - Includes yarn

Carolyn Freshour will be here teaching her specialty: Entrelac!!! Learn how to get that signature look while making a beautiful color-changing cowl.

There is about 2-4 hours of homework before class. You'll want to come choose your color and get your homework assignment!

Register Here


Special Guest Instructor

!
March 17th
Eunice Williams (you may know her from Black Mountain) will be here teaching three limited-seating classes:
Each class is two-hours and costs $45 payable directly to Eunice Williams. Cash is preferred. Call or email the store to get your name on the class list. We are limited to 5 or 6 people per class.
10:30 - 12:30 Fixing Mistakes - Learn how to inspect your knitting and diagnose problems. Then, learn how to fix those problems! No Homework. Bring C, E, G crochet hooks, locking stitch - and your notions bag.
1:00 - 3:00 Brioche - Reading and Fixing Your Stitches - Learn how to read your knitting and fix the inevitable mistakes. No Homework. Bring worsted scrap yarn in two contrasting solid colors, and E, F, and G crochet hooks.
3:30 - 5:30 Finishing Techniques - You've spent your time making the pieces of your sweater- Learn how to put those pieces together to beautifully complete your project. You will be learning to do the Mattress in different configurations as well as a couple of other techniques, time permitting. Bring a bent-tip tapestry needle and your notions bag.
April
Knitting Retreat - April 20-22
4th Annual Rustic Retreat at In The Woods Campground in Canon, GA. The campground is a gay, clothing optional site; however, clothing (except bras) will be required during our stay.
The project this year is a cowl that you will be designing yourself with the help of a game die. You will roll the die and the number on the die will determine the color you'll use and the stitch you use. The retreat fees include all meals, the new
Japanese Knitting Stitch Bible
(where we'll get our stitch patterns) and yarn (one A Hundred Ravens mini kit and a skein of Cascade Heritage).
Pricing will vary based on whether or not you share a room and which room you reserve. Reservations are open now and will remain open until the rooms are all reserved.
Crochet Retreat - May 11 - 13
We will be at Asbury Hills in Cleveland, NC for this retreat. Price is $255 and includes room, meals, and goody bag/snacks for the weekend. We're making a flattering to everyone vest called the Enduring Vest. Raid your stash, bring appropriate hooks (or come by the store for a 25% discount on yarn for the vest).